Dave Ramsey School Sponsorship
Posted by Kyle Geenen on Monday, March 11, 2019 at 2:36 PM
By Kyle Geenen / March 11, 2019
Comment
The Kyle Geenen Group is a proud sponsor of Dave Ramsey's "Ramsey Solutions" Foundations in Personal Finance curriculum. Our team has donated this curriculum to three local West Michigan schools: Creekside Middle School, Holland Christian Middle School, and West Ottawa High School North.
Geenen Group is excited to be a part of giving local students the chance to learn more about personal finance before entering the working world. We truly believe in the Dave Ramsey principles and strive to incorporate them throughout our business' practices. So, seeing them being learned and utilized by the future generation is exciting.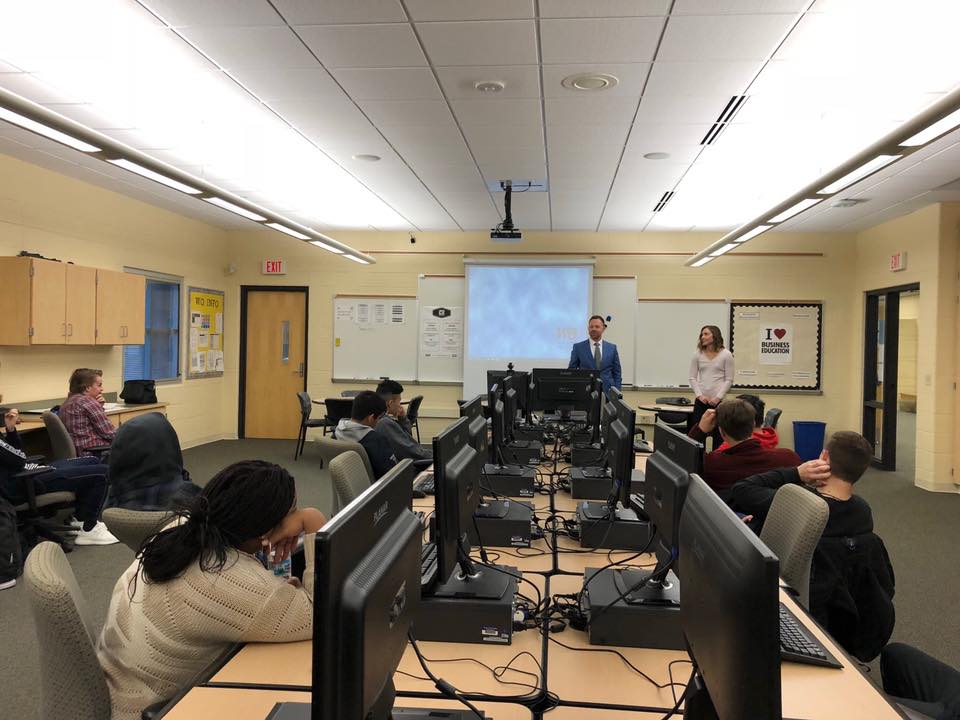 Kyle has had the privilege of speaking at West Ottawa High School three times to talk about business and finance in correlation with the team's donation of the Ramsey Solutions curriculum. As a result of this, Kyle has also had students reach out for job shadowing. Connecting with the younger generation of our local community has been such a rewarding experience.
Recently, Kyle had the opportunity to attend a Dave Ramsey seminar, "Smart Money Live Event" in Grand Rapids, MI. Kyle and his wife, Allison, also got the chance to meet Dave Ramsey, which was a valuable experience.
If you have not used or heard of Dave Ramsey's tools for personal finance, we highly recommend you take the time to check them out!