Recipe of the Month
Posted by Kyle Geenen on Monday, January 16, 2023 at 7:00 AM
By Kyle Geenen / January 16, 2023
Comment
Each month, we share a new recipe with you! From dinner to drinks and everything in between--these are some of the Kyle Geenen Group's favorites!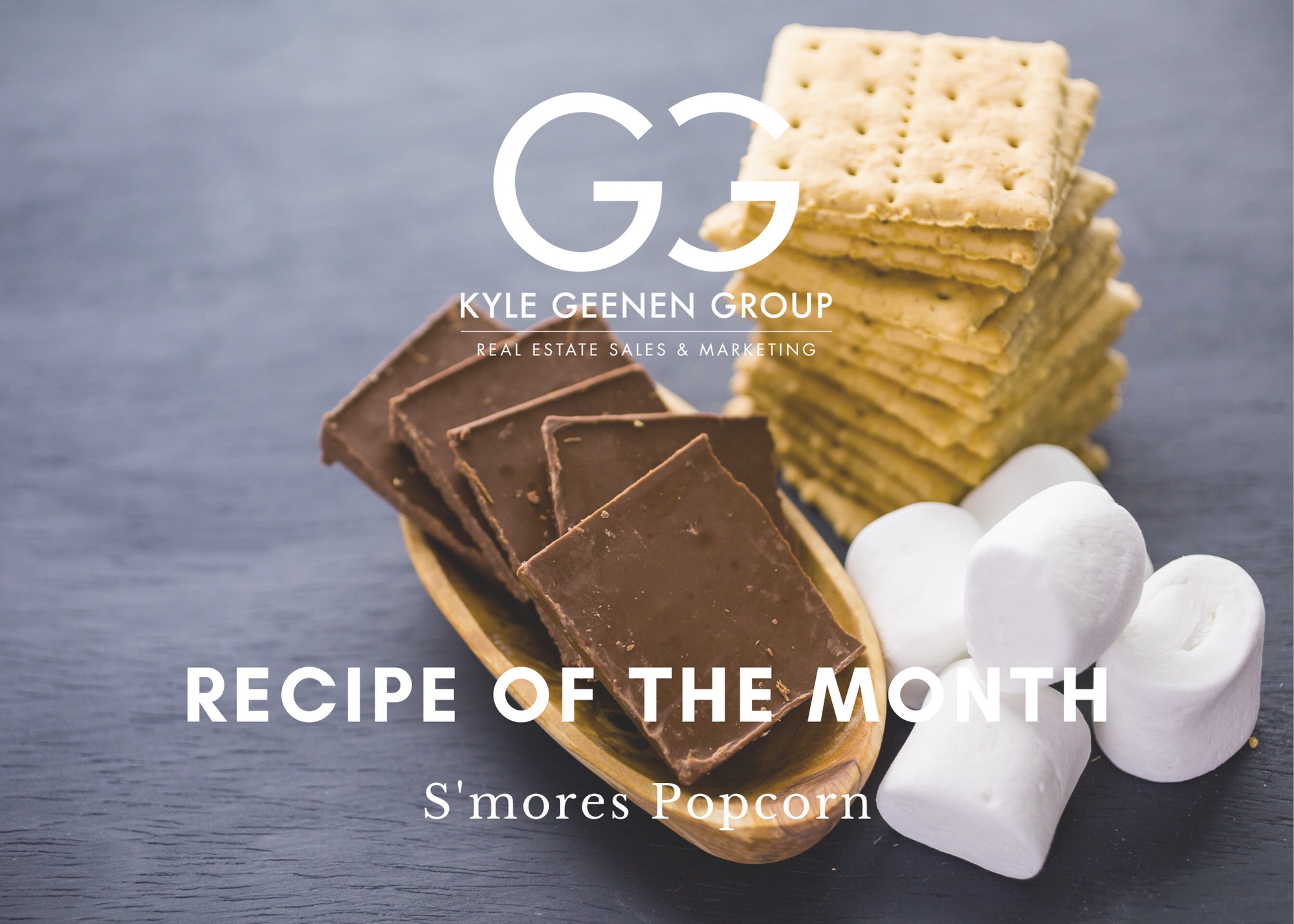 This month, we are sending you a S'mores Popcorn! We thought something cozy, easy, and delicious was the perfect recipe for March. If you have any March Madness gatherings, bring this along for your friends and family to try!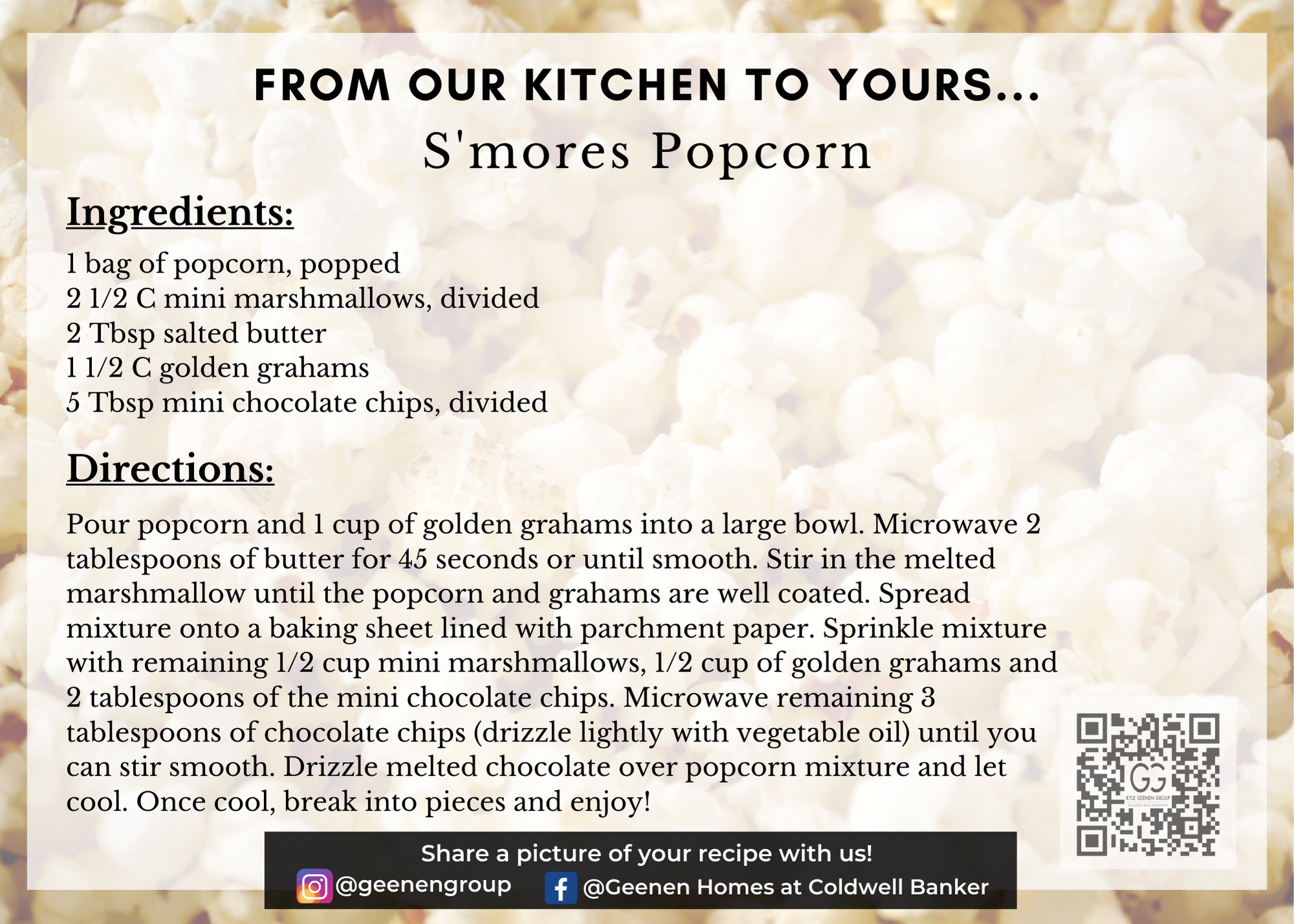 As always, we love hearing from you! If you make and love this new recipe, share it with us! Stay tuned because we have some fun recipes for spring and summer coming up! Cheers!